With our own playbook, we use technology to transform the world into an incredible, uncomplicated place.
Added value
Ilia digital creates digital products to transform your company and the lives of people.
We exist to simplify interactions between people, products and services through technology and creativity.
FRAMEWORK
Get to know our methodology
We have delivered over 100 digital products, which has led us to create our own interactive and co-creative methodology, based on Agile.
Principles
What ília digital values
People-oriented

People are the starting point from where we build a digital product. Our first priority is to connect businesses and people, delivering experiences that transform their daily lives.

Guided by technology

We are always up-to-date with the most cutting-edge technology. We encourage learning so new knowledge can be constantly shared.

Design and Empathy

We insist on bringing clients closer, to better understand their challenges, wishes and necessities. We believe that empathy is the best path for good ideas to be materialised and tested.

Awesome delivery

Our playbook guarantees valuable deliveries to every Sprint, in order to build an unique and impactful product that makes a real difference in the market.
"Our digital products simplify people's lives because we delve deep to understand our customers"
Karol Gomes
We are specialists. We develop digital solutions through metrics, research and strategies to get to know the user deeply. We are ília. Surprisingly simple.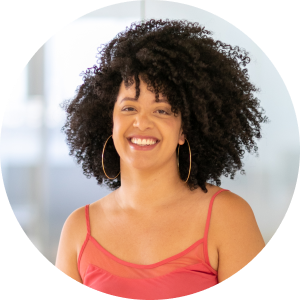 Articles
What our team share with the world