Press Release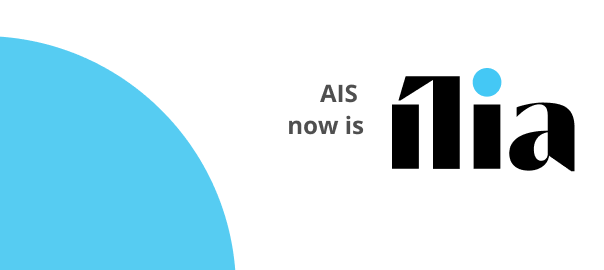 Since 2013, when AIS was created, we have had the vision of bringing together the best of design and technology to create digital products that simplify people's lives.
Now, after 7 years of journey and more than 100 products built, we have conquered some of the most demanding customers in Brazil and the world. During that time, we also started to accompany our partners in the cultural transformation, with Unbox Culture, and in the implementation of salesforce, with the Blue Cloud.
To keep simplifying the world, we need to keep evolving. For this reason, we have unified our brands so that they can accompany us in our next phase of more global growth. A brand that represents who we are, our origins. A single brand and three companies together on this journey of making the world surprisingly simple.
Now we are ília, our brand has changed, our visual identity and we are communicating our new version to our customers and the market through a video that is being promoted on our social channels that have already changed to the new name, but have preserved the old structure and followers, a new site, where people accessing previous site www.aisdigital.com.br are being redirected.