By Daniel Cabral, Market Business Manager at ília
How will Artificial Intelligence and new technologies influence businesses and connections between companies and customers? It was in pursuit of these insights that we participated in Dreamforce, the annual main conference hosted by Salesforce, held again in San Francisco, in 2023. This three-day event, taking place from September 12th to September 14th, brought together thousands of tech enthusiasts, business leaders, and industry experts from around the world. We were fortunate to join this year's event with some of our clients, and it was another relevant step to reinforce our commitment as a Salesforce partner. As one of the largest software conferences globally, Dreamforce is not just a showcase of Salesforce's latest innovations, but also a hub for networking, learning, and thought leadership.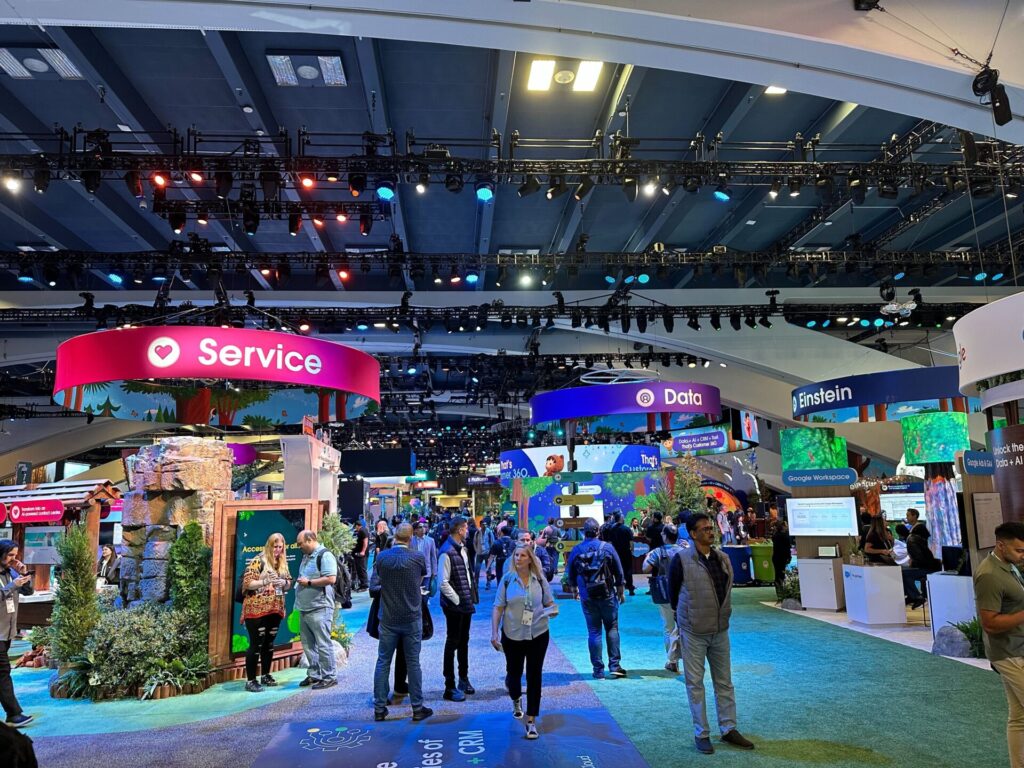 ília was there to get insights and learn about the latest trends and ensure that our clients could harness the innovations showcased at this event. While we intend to share more technical aspects in future articles, today, I wanted to share some highlights of this amazing event!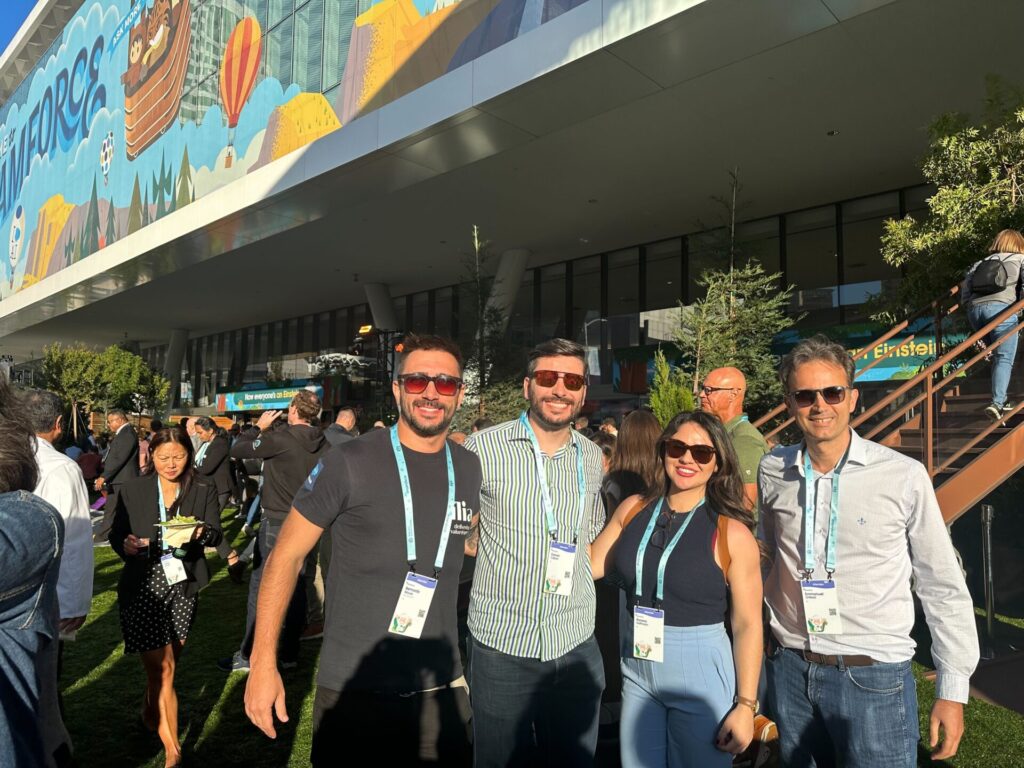 The event kicked off with an amazing keynote by Salesforce CEO Marc Benioff, who shared insights into the company's vision, mission, and impact on businesses and society. Benioff discussed Salesforce's commitment to sustainability and the environment, outlining plans to make the organization a net-zero carbon company by 2040. The keynote also addressed the central theme of Dreamforce 2023: Artificial Intelligence (AI), emphasizing Salesforce's dedication and responsibility regarding client data and its adherence to one of its core values: trust.
A significant focus was placed on the continued development of Salesforce Einstein, the company's AI-driven platform. Enhancements were made to Einstein's predictive analytics, automation capabilities, and natural language processing, allowing businesses to leverage AI more effectively in their operations. Salesforce Industries, a suite of industry-specific cloud solutions, expanded its offerings. New industry clouds were introduced, catering to sectors such as healthcare, financial services, and manufacturing.
You will learn more about the upcoming features and enhancements for Salesforce in future articles, but this summary gives you an idea of where we are heading.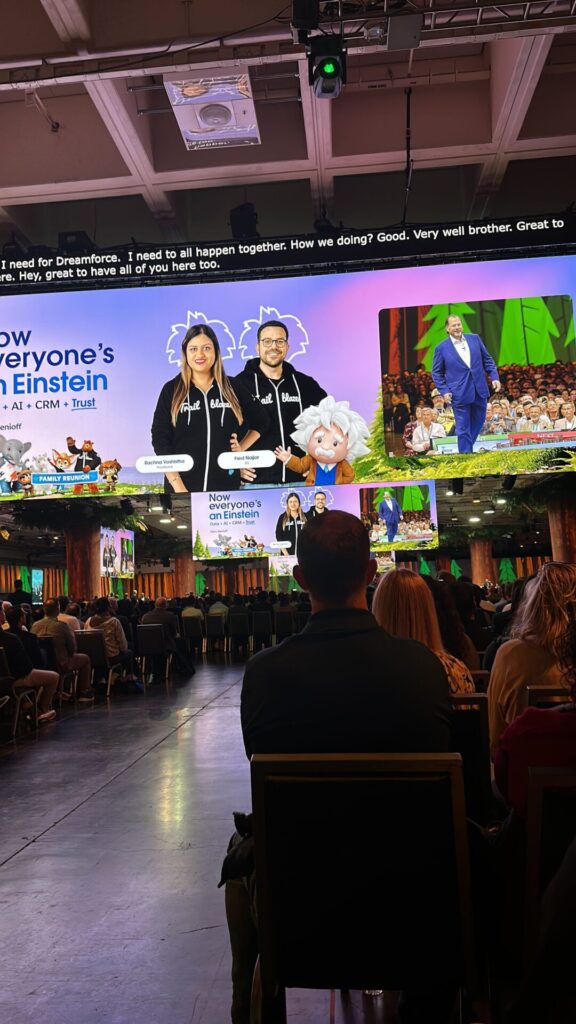 One of the most significant benefits of Dreamforce is the opportunity to connect with peers, partners, and mentors. Attendees could engage in networking events, visit the partner expo, and join industry-specific meetups to foster collaboration and knowledge sharing. At ília, we connected with numerous companies from Latin America and the United States, particularly within the insurance and financial services sectors. Some of these companies are existing clients such as Rodobens, Bradesco, and PicPay, among others. This exchange of ideas and experiences brought light to common challenges, and this was great to identify opportunities for collaboration, highlighting how our expertise can benefit organizations worldwide.
The event provides great options for entertainment as well, and this year was no exception. Attendees were treated to musical performances by renowned artists such as Foo Fighters, creating a lively and celebratory atmosphere.
Dreamforce 2023 undoubtedly lived up to its reputation as one of the most influential tech events in the world. With its focus on innovation, sustainability, and community, Salesforce demonstrated its dedication to transforming businesses and contributing positively to society. As we departed San Francisco, we left with new insights, connections, and a renewed sense of purpose in our Salesforce journey. Businesses should be ready for this new era of AI, where clients will expect faster responses and customized experiences. Companies will generate more value from AI suggestions, and new streams of revenue and opportunities will arise. If you want to know more about all of this, feel free to connect with us!