By Edinho Moreira – Head of Operations at ília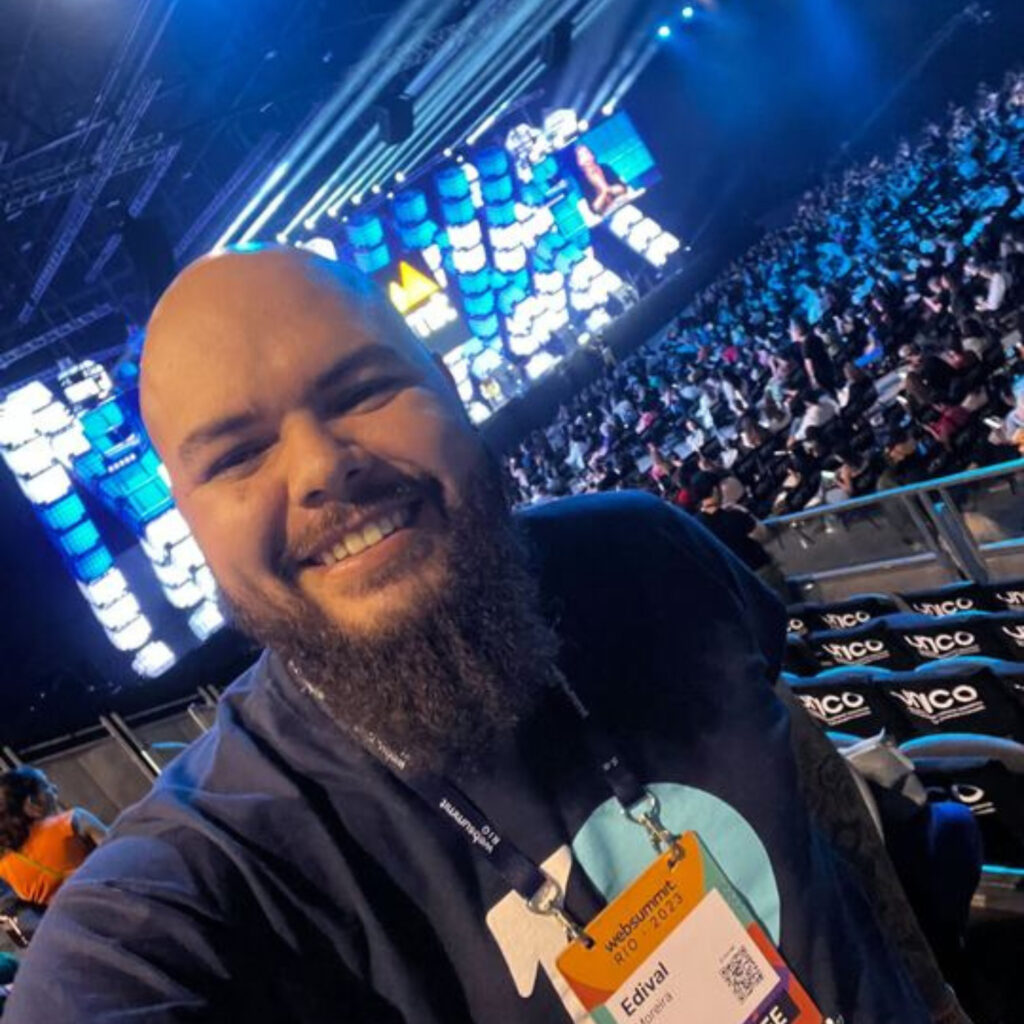 Participating in the Web Summit Rio 2023 was an incredible and enriching experience. The event brought together professionals, leaders and experts from various sectors, providing a dynamic and inspiring environment for knowledge exchange, networking and discovering new trends.
Edinho Moreira — Head of Operations
During the event, I had the opportunity to participate in high quality lectures, panel discussions, and workshops given by renowned speakers. These sessions covered a wide range of topics relevant to my area of expertise.
Two forums that stood out (in my opinion) at the Web Summit Rio 2023 were the Corporate Innovation Summit (a space dedicated to corporate innovation, where leading companies and startups gathered to discuss innovation and collaboration strategies) and the Growth Summit (dedicated to business growth, addressing expansion strategies, digital marketing and business development).
Inspiring Talks: Experts in business growth shared valuable insights on effective strategies for driving business growth. Topics such as digital marketing, customer acquisition and retention, data analysis, and process optimization were covered.
Success Case Studies: Leading companies presented their success stories, sharing their experiences on how they achieved significant growth in their respective industries. These case studies provided concrete examples of successful strategies and practices that can be applied to other businesses.
Workshops and hands-on sessions: Interactive workshops and hands-on sessions where participants were able to deepen their knowledge in specific areas of business growth. These sessions provided hands-on learning opportunities, allowing participants to gain skills and knowledge directly applicable to their businesses.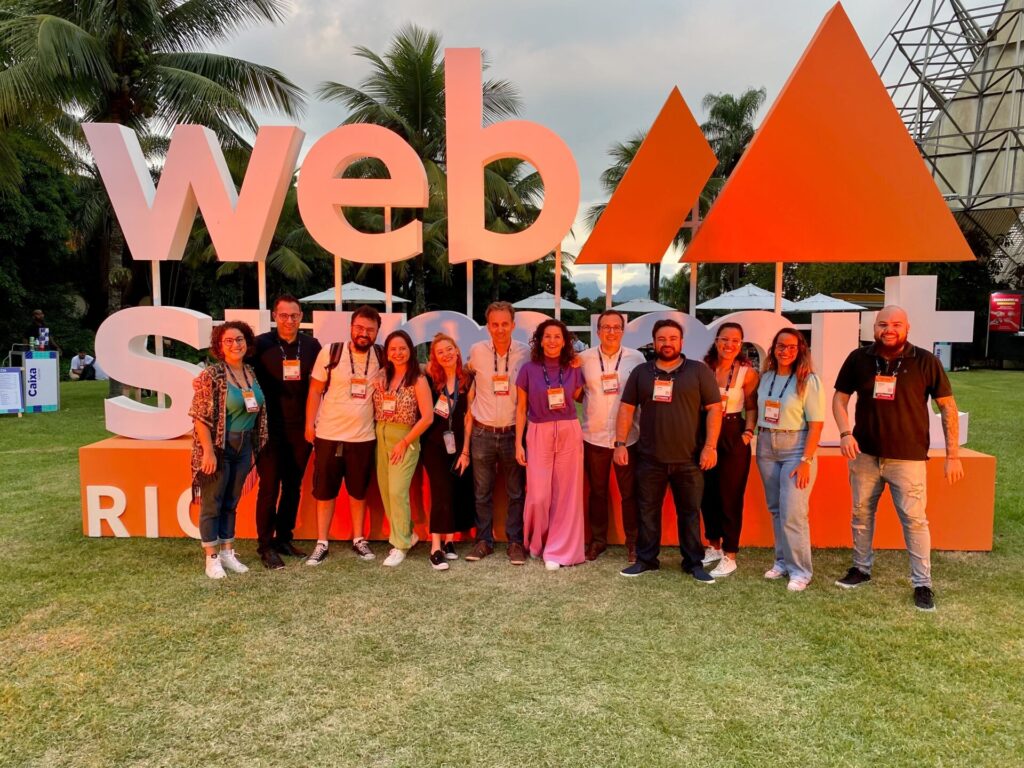 As you can imagine, numerous panelists took the stage to go in-depth (despite the limited time they had) on topics in their respective areas of expertise. 5 standout topics that caught the eye:
1. "Digital transformation: driving innovation in companies": Panelists shared insights on how companies in the industry can adapt to rapid technological change and drive innovation through digital transformation. Strategies to enhance customer experience, improve operational efficiency, and develop an innovation-driven organizational culture were addressed. Changes in management practices to ease the transition to a digital enterprise were also discussed.
2. "Artificial Intelligence and the future of IT services": In this lecture, experts highlighted the transformative role of Artificial Intelligence in IT services. AI use cases, such as chatbots, predictive analytics and process automation, were presented and the benefits and challenges of its implementation were discussed. Speakers shared strategies for making the most of AI, including the importance of ethics and transparency in its use.
3. "Cybersecurity: Protecting Data and IT Infrastructure": The talk addressed the growing challenges related to cybersecurity and the measures companies should take to protect their data and infrastructure. The latest trends in cyber threats such as phishing attacks and ransomware were discussed, and security strategies such as encryption, enhanced monitoring, and employee awareness were presented. The speakers emphasized the importance of a proactive approach to ensure the protection of systems and data.
4. "Agility and DevOps: Accelerating Service Delivery": The talk explored agile practices and the DevOps model as a way to accelerate IT service delivery and improve collaboration between development and operations teams. Speakers shared practical experiences of agile and DevOps implementation, highlighting the benefits of automation, continuous integration, and continuous delivery. Strategies for overcoming cultural and organizational obstacles that may arise during the adoption of these practices were also discussed.
5. "Cloud Computing: Driving Scalability and Efficiency": The talk addressed the benefits of cloud computing, including scalability, flexibility, and operational cost reduction. Different cloud models, such as public, private and hybrid cloud, and cloud migration strategies were discussed. Speakers also explored specific use cases, such as infrastructure as a service (IaaS), platform as a service (PaaS), and software as a service (SaaS), to illustrate the advantages of cloud computing.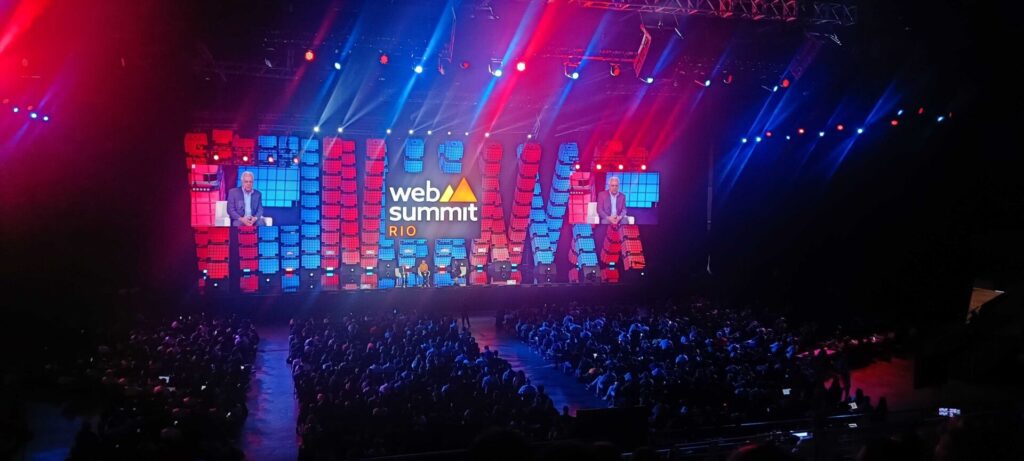 In summary, attending the Web Summit Rio 2023 was a transformative experience. I learned from world-class experts and updated myself on the latest industry trends. It was an inspiring event that empowered me with new knowledge, perspectives, and contacts. Moreover, it was awesome to know that some practices from several success stories are already used today in ília.