The result of the project that transformed Brasilprev's customer service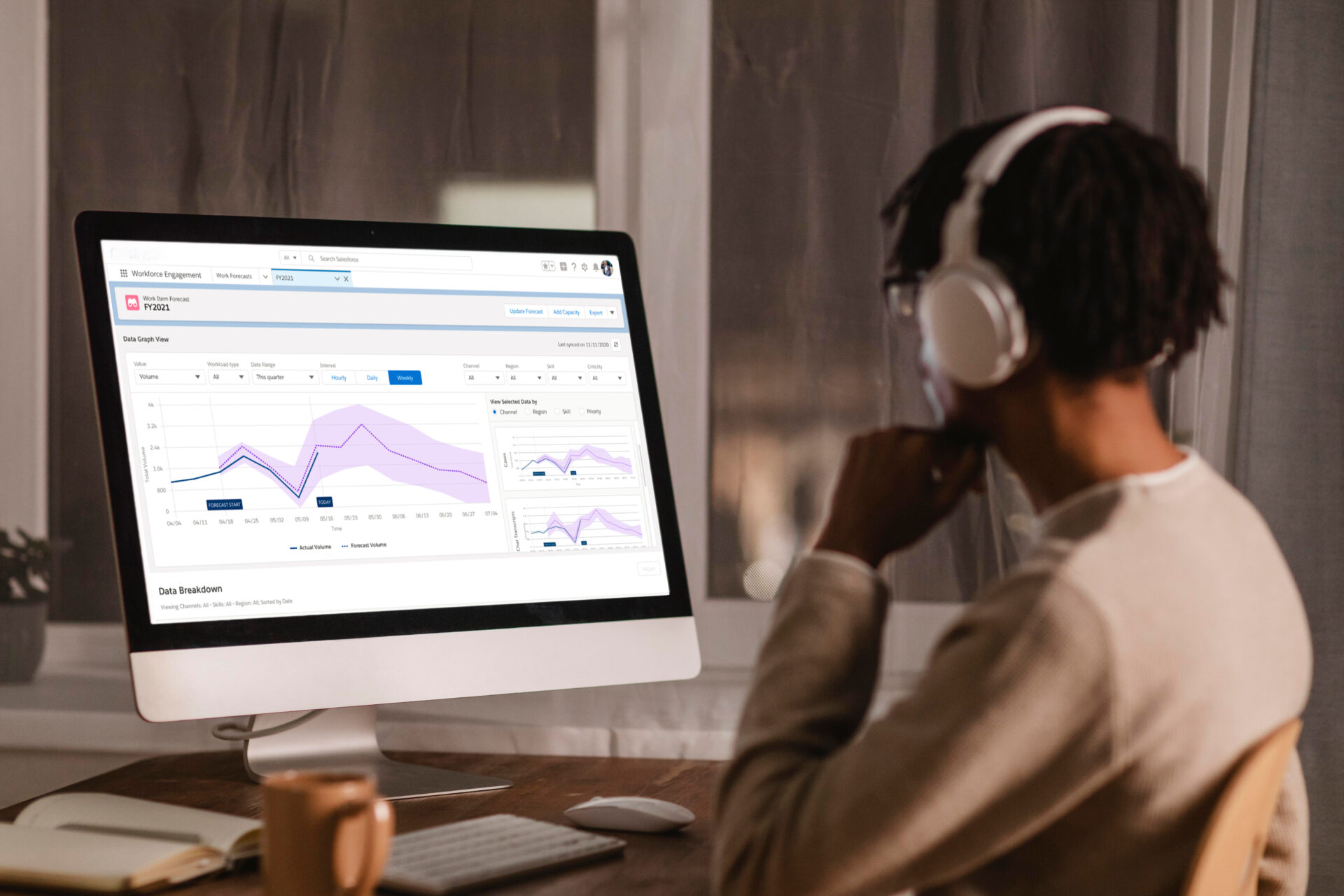 As a leader in the private pension segment in Brazil, founded through a partnership between Banco do Brasil and the Principal Financial Group, reflecting the collaboration between national and international financial sectors in the Brazilian private pension market, Brasilprev today serves more than 2.5 million customers, holding a 30% market share and is a reference in financial and insurance services in the country.
With various decentralized customer service and relationship channels, different contact phone numbers, and a vast number of requests via its App, Brasilprev felt the need to optimize customer journey data to enhance the efficiency of internal sales and service processes.
The company already had Salesforce's Marketing Cloud product and hired ília, an expert in creating digital solutions for the insurance market, for consultancy and process optimization of core services modules. An immersion and product discovery process was initiated.
Many processes at Brasilprev were fragmented and based on on-premises systems, meaning they were hosted only on local servers. It was a solution that depended on on-site maintenance, limiting the exchange of information and data between departments. As a result, many areas lacked access to indicators and reports for comprehensive and controlled management and decision-making.
The main challenges were to map and redesign processes in order to adopt a less customized solution whenever possible, following CRM best practices, and to reduce future maintenance costs while maintaining a customer-centric approach.
It was concluded that it would be possible to increase customer retention and, of course, establish a systemic and controlled ROI by adopting this strategy.
With the support of Brasilprev, our main mission was to identify pain points in the scenario we encountered and solve them. We put our expertise in Salesforce and Data Science into action, applying a 360° view and integrating various customer acquisition systems.
Reduction in customer service response time
Million customer service cases opened
Fewer pension withdrawals
Customer advisories in 2022
Even though Brasilprev was familiar with Salesforce and had already acquired the Marketing Cloud module, it hadn't fully experienced the benefits that could transform its customer journey. With this in mind, we focused on delivering quick value to the customer and understood that implementing two more Salesforce modules beyond Marketing Cloud would make sense: Service Cloud and Sales Cloud.
These two clouds were responsible for integrating customer information, addressing gaps in approach, and providing solutions for greater efficiency in achieving results while maintaining the company's market leadership. Furthermore, the Service Cloud was used to optimize service processes and reduce operational costs.
Another important highlight was the integration with Blip, a platform that helps companies communicate with customers in an automated manner through chatbots and various channels, simplifying customer service and improving efficiency. This integration was carried out within two months, along with the improvement of the portability journey – which reduced the handling time and, consequently, the fines that had to be paid due to slow contact time, while providing a unified view of all portability cases with SLA and alert triggers for management, according to certain rules. After implementation, it was maintained by an internal team at Brasilprev.
To ensure sustainable maintenance of the environment considering Brasilprev's reality, the development team chose to use Apex, a programming language tailored for the Salesforce platform. Using Apex in a Java environment brings advantages such as:
Integration with Salesforce: leveraging Salesforce's resources and data. 
Familiarity: similar syntax to Java for easier transition. 
Team Utilization: using Java expertise for Salesforce solutions. 
Platform Resources: access to automations and custom objects. 
Salesforce Ecosystem: collaboration and community resources.
With the project, customer service response time was reduced by five-fold, and the satisfaction index increased – the NPS was below 40 before the project, and went up to 72.3% – providing even more speed to the internal operational process. Among the main gains of the Service Cloud module are a 35% improvement in case resolution time, 57% reduction in customer complaints, increased team productivity, and customer satisfaction. Additionally, Brasilprev reports a 32% decrease in pension withdrawals. Today, the company has more than 640 active users. In 2022, over a million customers were served, and 230 reports were generated through the platform.
"In an isolated manner: we sent out more than 50 million emails, aligned with that, 1.2 million customer service cases were opened, encompassing various segmentation models that the company works with, SLA models, first and second level demands. More than 50,000 advisories were sent in 2022. So, we're talking about an evolution of more than 50% in advisories before and after implementing the Salesforce journey," summarizes Hudson.
Other departments are already considering implementing the solution to manage all information in one place. And Brasilprev is also evaluating other Salesforce tools, like Einstein BOT.
The partnership and knowledge exchange between ília and Brasilprev were essential for the project's progress, contributing to the systematization of Brasilprev's key areas. The Core Service and Sales Cloud project began in October 2019, and we are still with the client today. Currently, ília, with the assistance of Salesforce, supports the key departments at Brasilprev: Commercial and Customer Service, and Marketing Cloud. So far, more than 30 people in each of the departments have been impacted by the tool.
Watch the video where Hudson Gutemberg, Product Owner at Brasilprev, and Kayo Faria, our Head of Salesforce Operations, unveil how our partnership has yielded remarkable results for the company: